---
Back when I was putting miles on the Evo to break in the new engine, part of my travels brought me back to Santa Barbara. I don't usually get out there much, but it always feels relaxing spending time there since it's much more chill than Los Angeles. This was also during some big fires east of the area so in one photo the plume of smoke can be seen rising over downtown. After getting there I took a break to just walk around downtown and shoot some of the area on Velvia. I always love Velvia for scenery, it's going to be a sad day when Fuji also decides to stop producing it.
---
Out of the slide film that I finally developed there were a number of shots from the end of the Evo upgrade project. I believe these were all after the new engine went in and were during the break-in period, but before Cam was out here to shoot and test the car as well.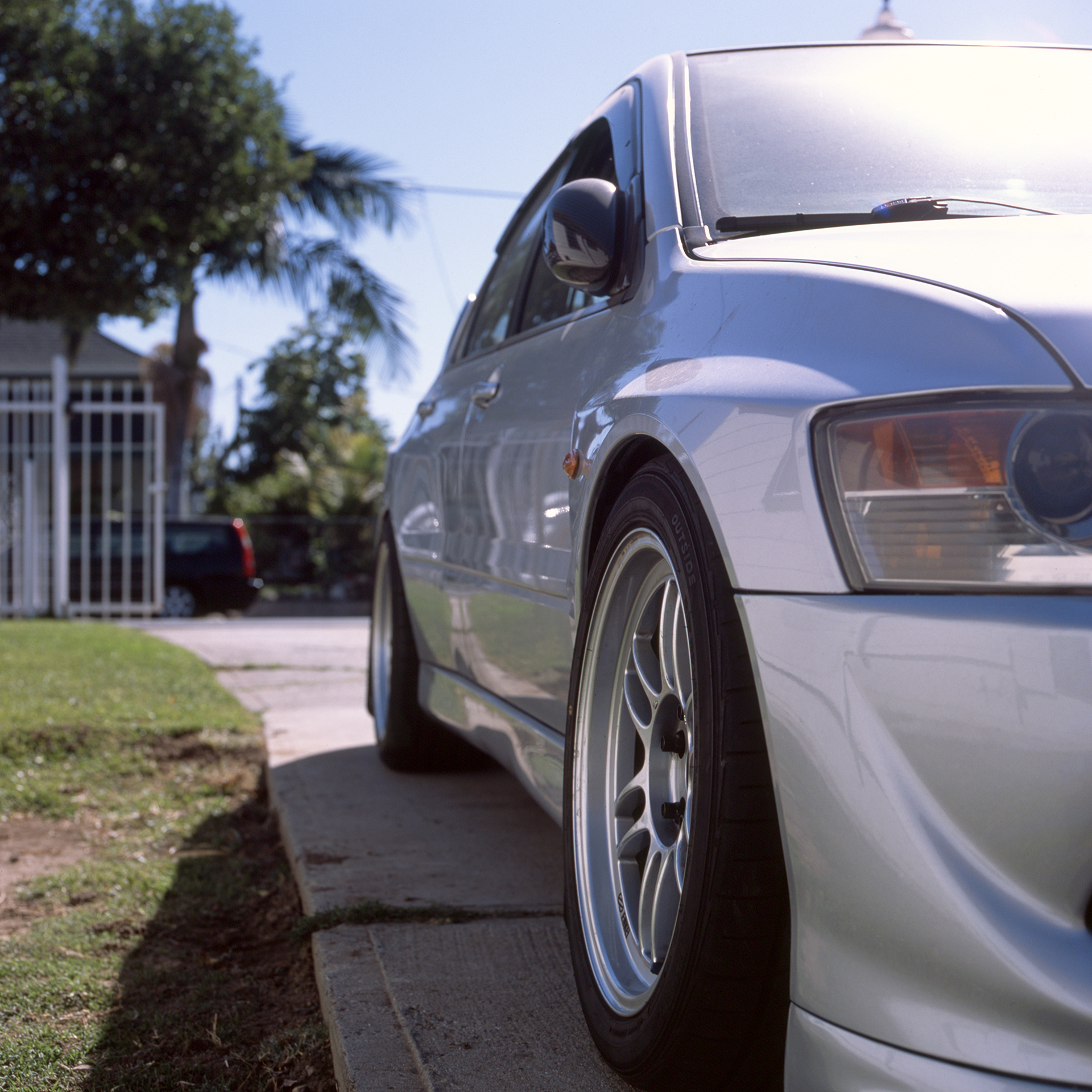 Parked at Henry's back when he lived at his parents. We were about to change the suspension.

Fortune 500's sitting in the trunk, about to get installed.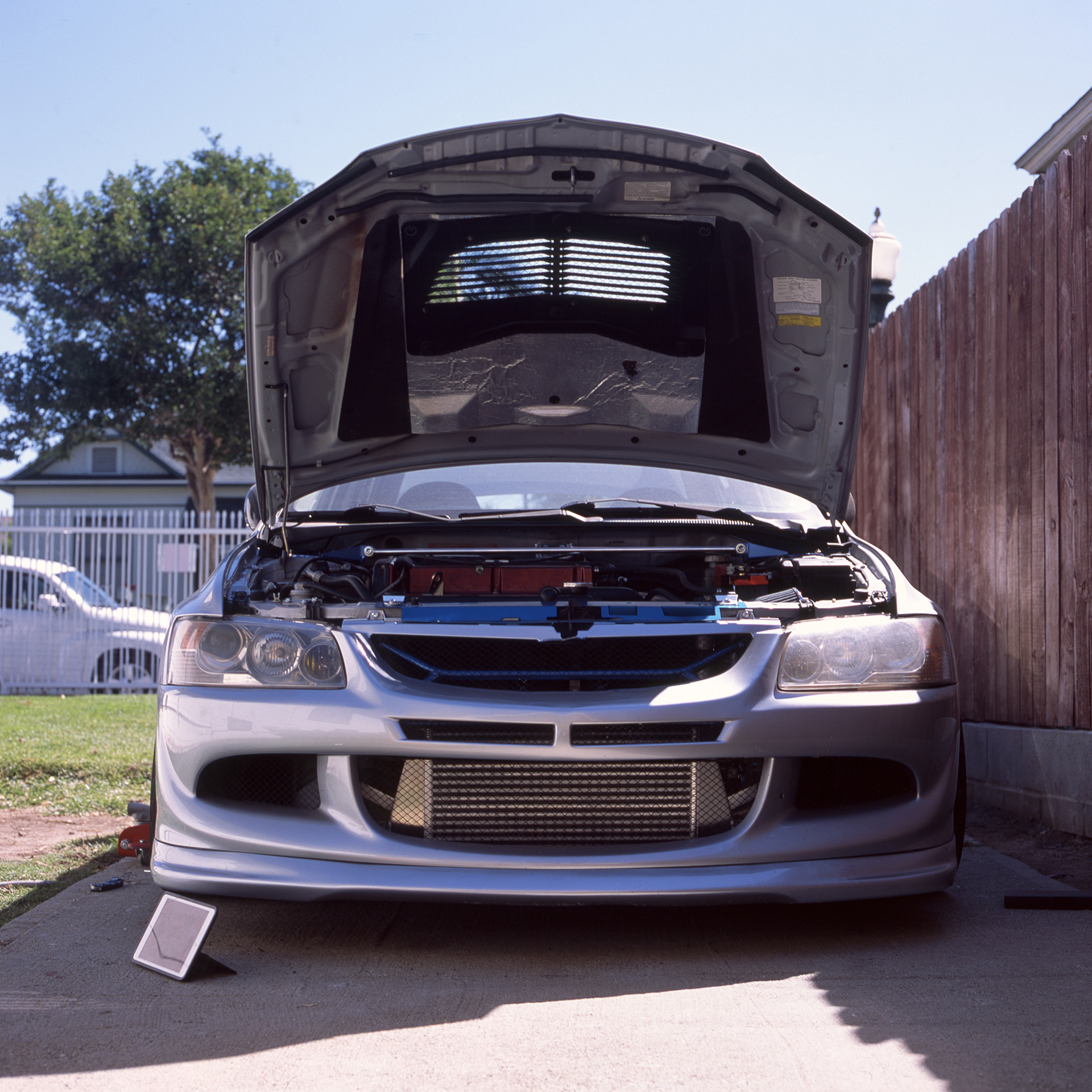 The engine bay looks a lot more stock than it does now. This was also before going to speed density I believe.

Parked off the I5 taking a break from traffic. I think we had to 600+ miles on the engine to break it in before tuning.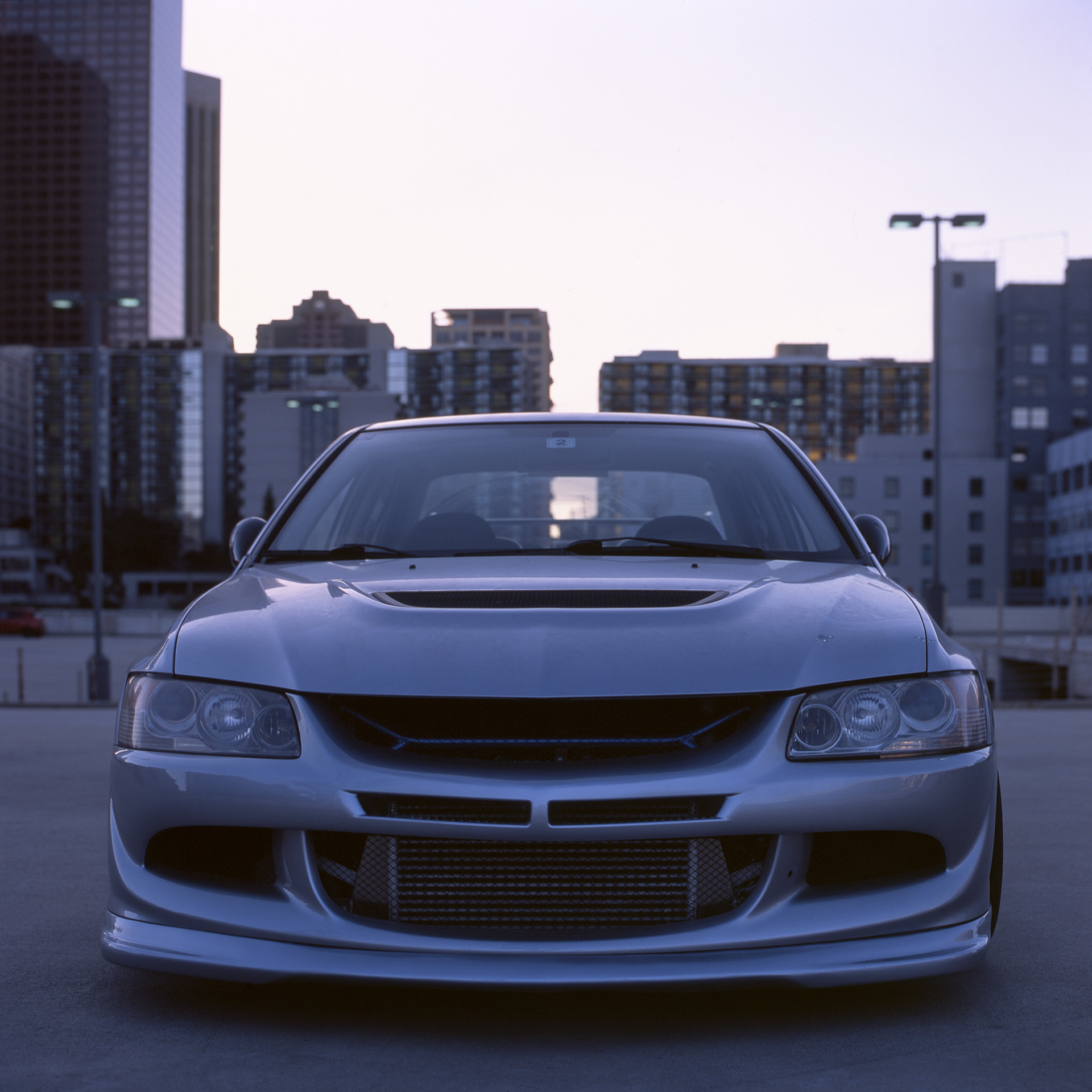 The chopped nose with the painted lip and cusco brace is a good look, though I still prefer the Evo 7 front it ultimately ended up getting changed to.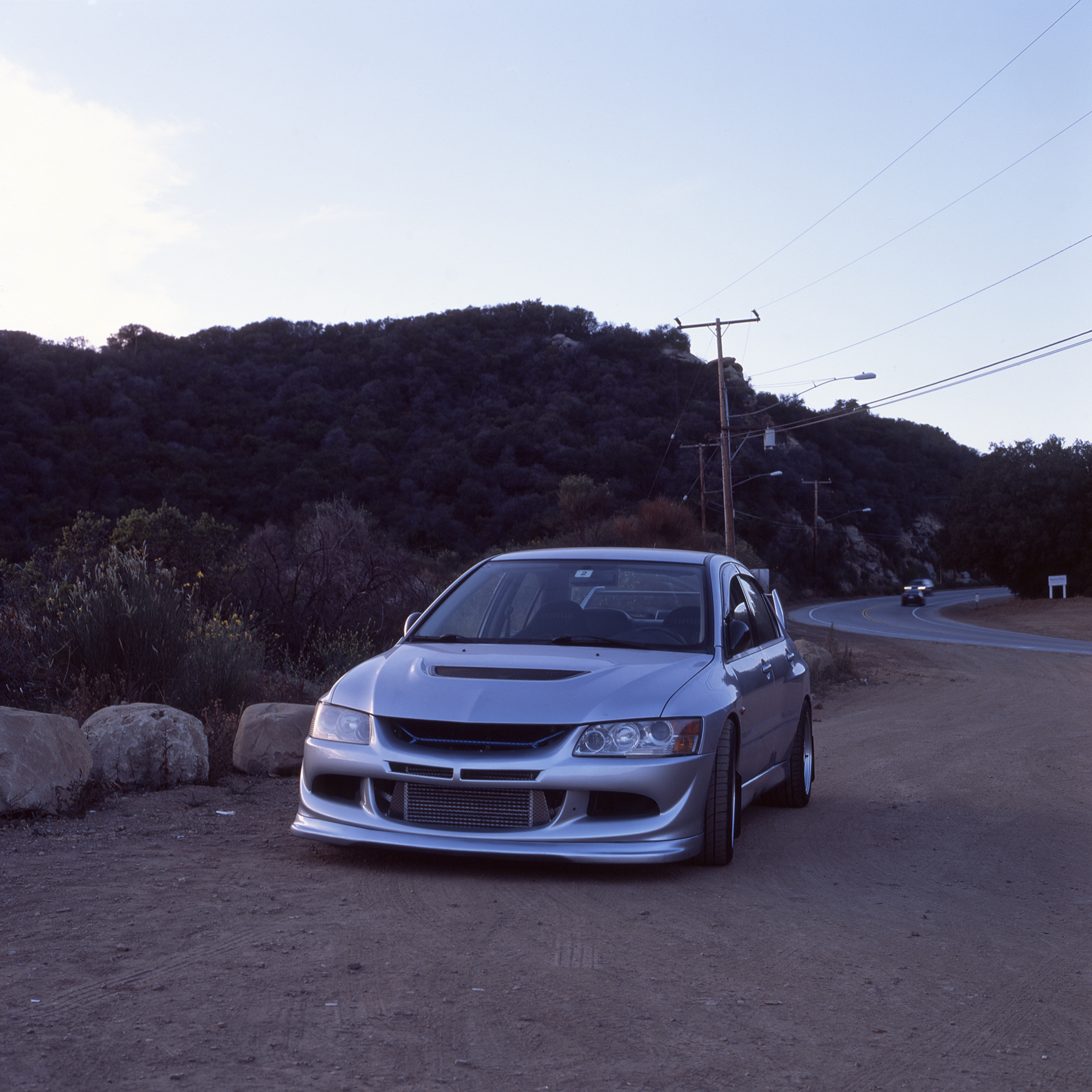 At one of the overlooks in Malibu

Looking down on the Evo from my building, back when there wasn't a building directly in front of my view.
---