April 2nd – Light housings all masked up and ready to spray. Just waiting for some paint to show up along with supplies to build a mini booth to spray in.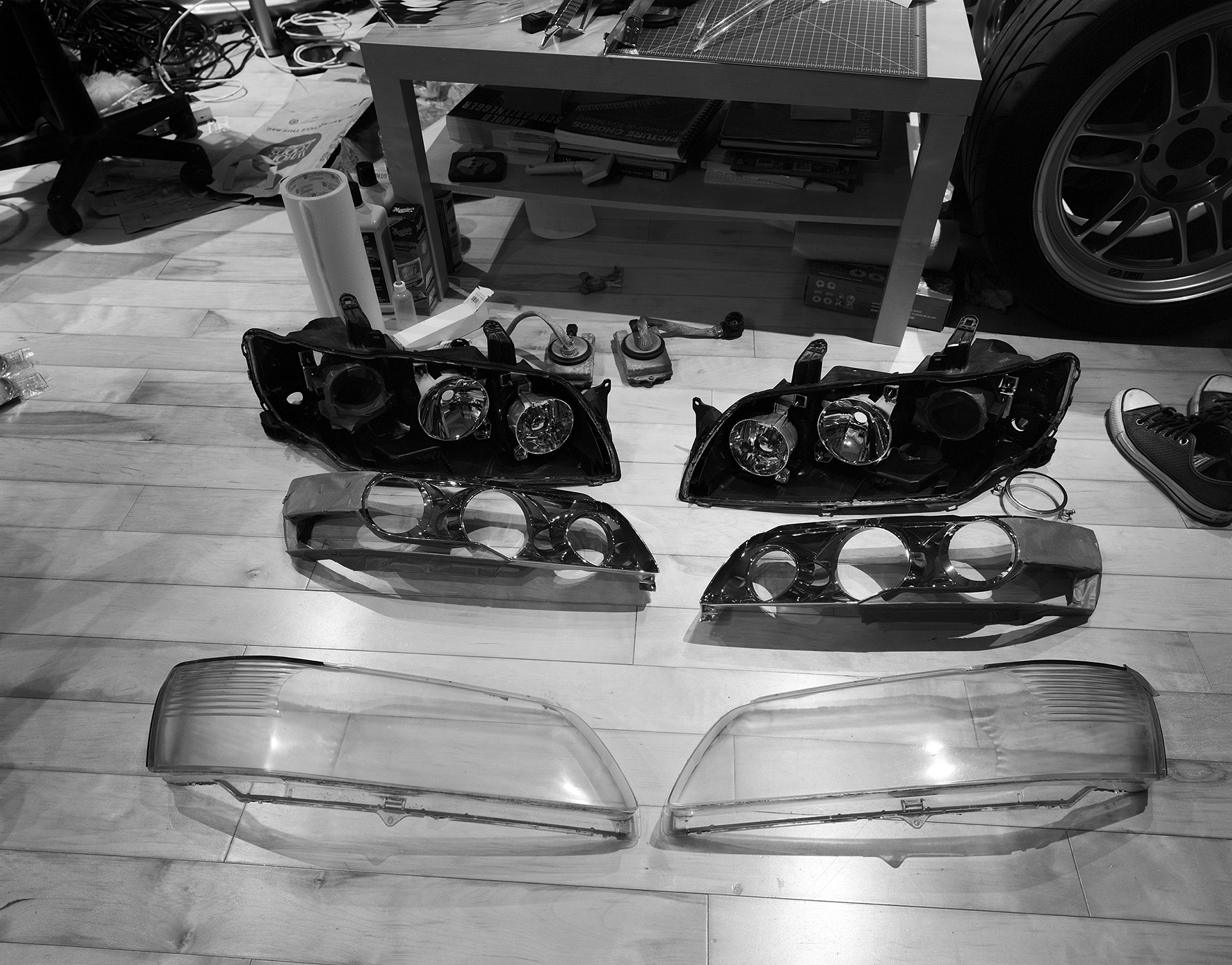 April 3rd – This building is coming up fast, I already can't see the street anymore and I would guess I'm going to lose my view out into downtown in this year.
April 4th – Yes, still messy but moving out more of the Evo parts. My old wheels and tires sold, so not too much more big stuff to move through now.
April 5th – The other new building across the street is going up even faster than the one in front of my building. I would guess it's only going to be a few more months before it's taller than my building or any of the others near it.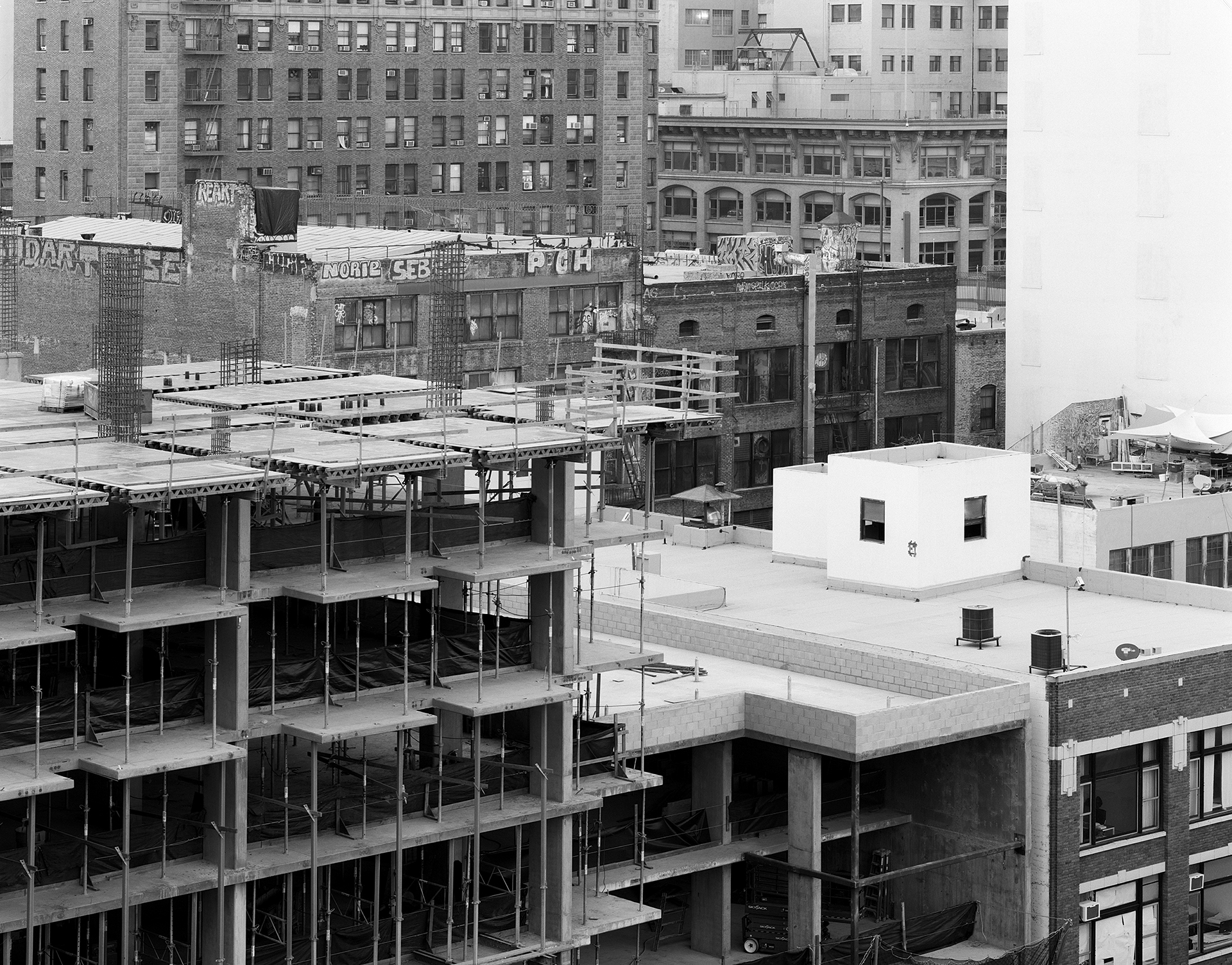 April 6th – Surprised I haven't shot anything from LA Cafe earlier, I usually end up going there often since it's close and I love their food. This was a chipotle chicken wrap which I end up ordering often and the Fraziskaner is always good. Just miss sharing those with Zab like when she was here.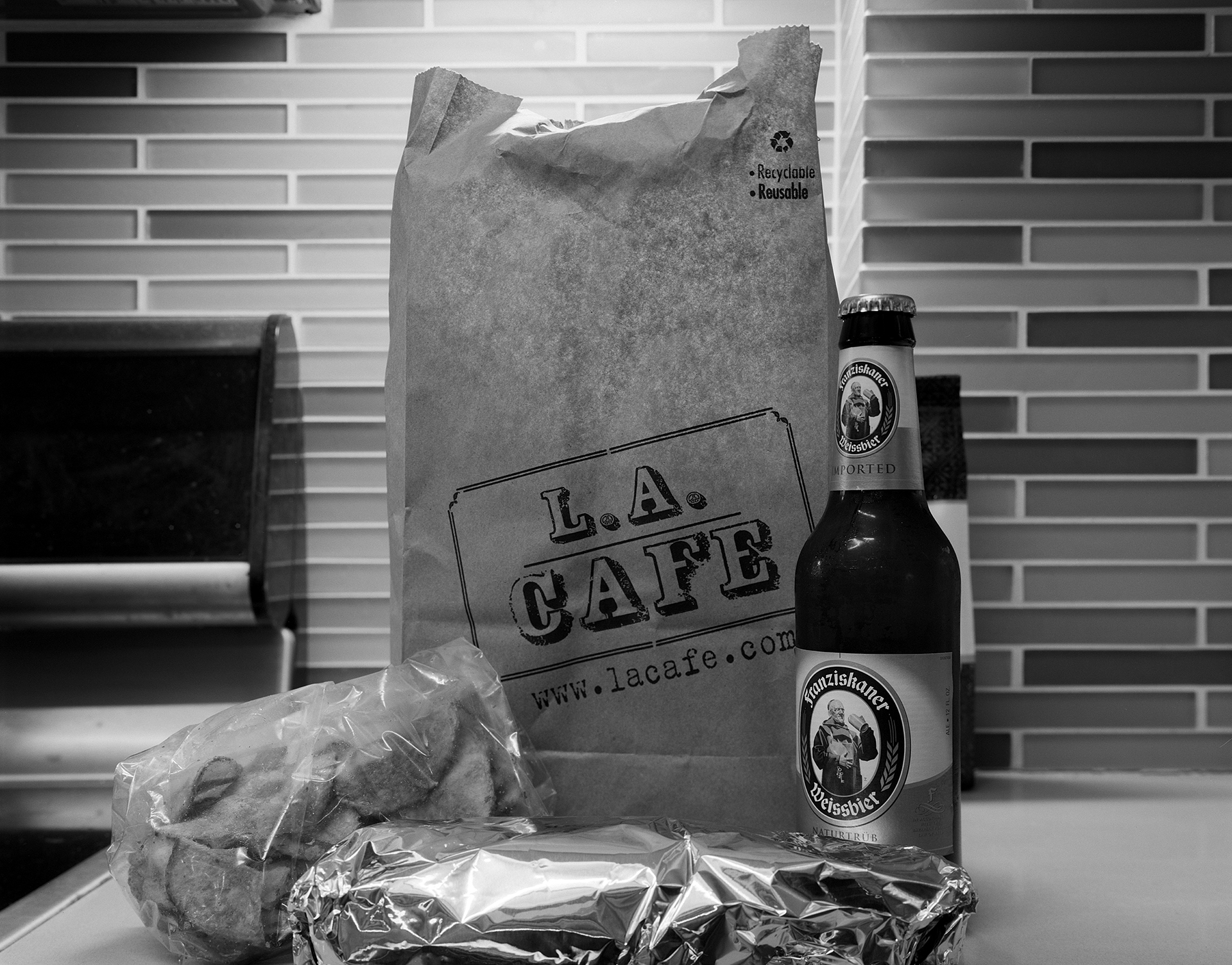 April 7th – More projects, tracing out and measuring the stock Evo 7/8/9 intake manifold so I can start modeling an alternative one in CAD for an idea I have.
April 8th – Finally restocked on E-6 chemistry. I got tired of waiting for the Tetenal kit to come back in stock at Freestyle so I decided to make the leap and try the Fuji kit out. People say it's the best, but it looks like it has a really short shelf life. I guess I'll have to wait until I have even more rolls and sheets piled up before I end up mixing this.