May 21st – Messy room and still decompressing from work travel. I can't even remember what I did other than some laundry and working on more developing.
May 22nd – Paint projects, got the Evo 7 wing all cleaned and scuffed, ready to drop that off with the car at the body shop as soon as it's back from getting the transmission done. The valve cover is coming along slowly, even after a few rounds of aircraft stripper some of the original paint really doesn't want to come off. I need to figure out a better way to prep this for its new paint.
May 23rd – The new building next to mine is almost up to my floor. Kind of bummed how fast it's coming up. Looks like I also didn't expose this shot long enough, guess I metered too much where the construction lights were.
May 24th – Some of my other cameras, just getting ready to expand my 365 to using any of my cameras rather than only the 4×5.
May 25th – Actually spending some time to work on music again, I feel like I don't put a lot of time into it since I get overly picky and frustrated easy and end up going back to working on visual arts.
May 26th – Mugi, chilling with me on her favorite chair. I guess most things around here might be her favorite places to sit though.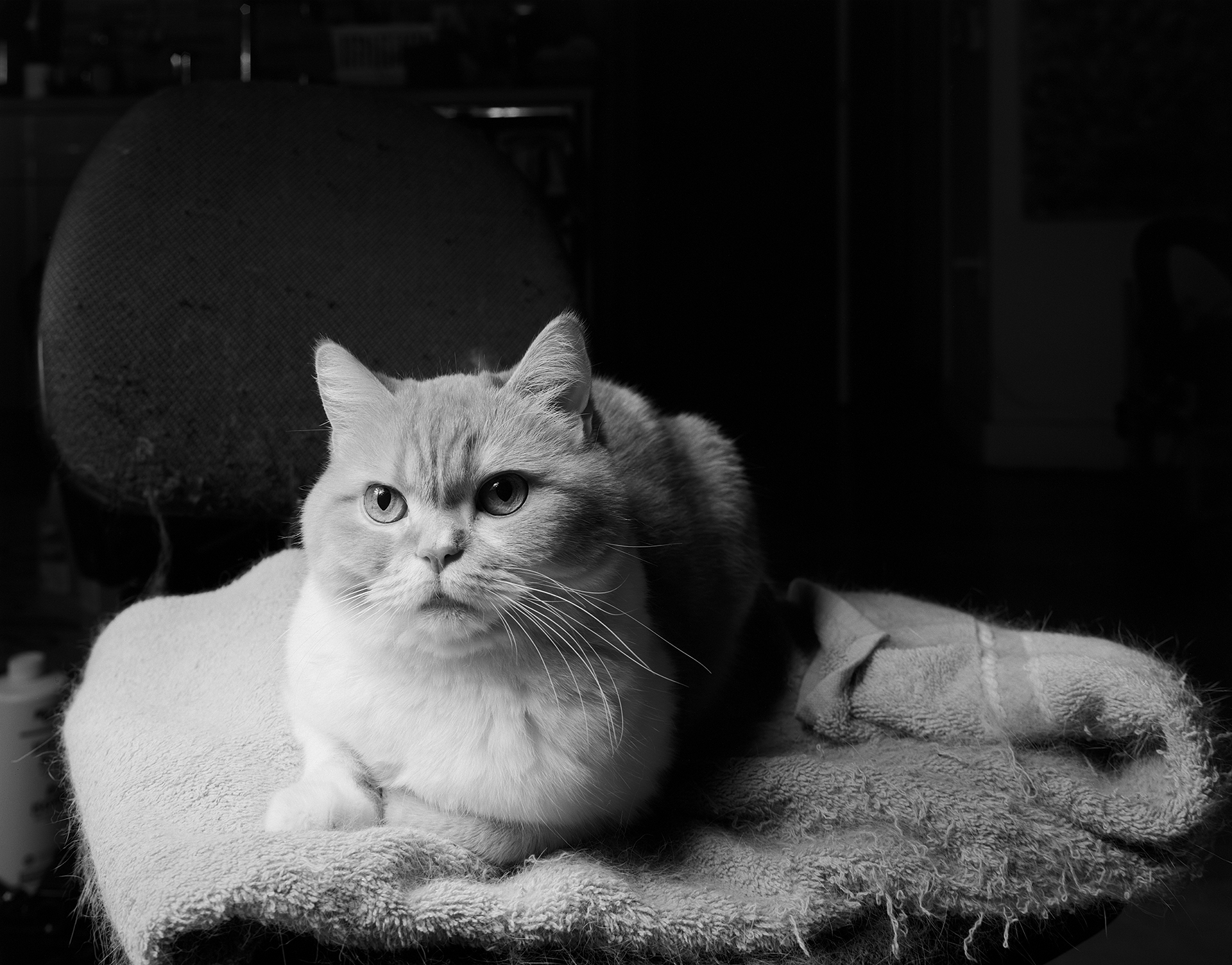 May 27th – Packed up and ready to go, I was suppose to go shoot at a drift event, but my buddy wasn't able to make it due to a friend of his crashing before we even made it to the track for the day.