April 16th – Haven't really felt like going out much due to being really tired from not sleeping well and feeling kind of blank. Just thought I'd test out longer and longer exposures with Arista. This one was 16 minutes.
April 17th – Even longer exposure, I think this one was 30 minutes.
April 18th – Got out after work and shot more of the Caltrans building which I have wanted to get on 4×5 for a while.
April 19th – Out at the Evo again, trying to clean out the intercooler since oil has been accumulating in my intake, intercooler piping, and intercooler. Not sure exactly what the issue is, but I think there's too much crank case pressure pushing oil past the turbo bearing seals.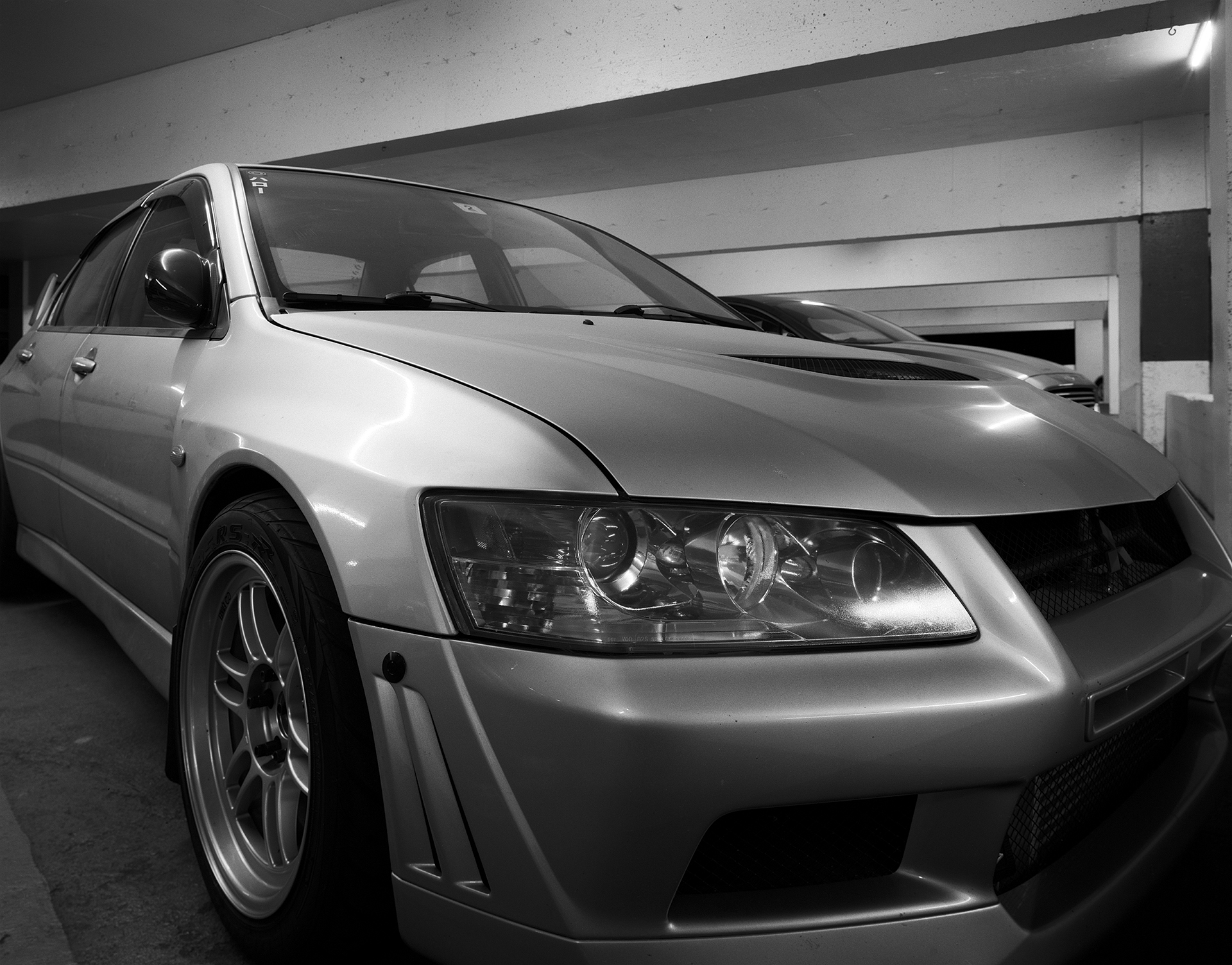 April 20th – Looks like a late night for the construction guys. This was around 7pm and they were still hard at work. This building keeps coming up quick.
April 21st – Wide angle shot of the building construction and looking north through downtown. Friday, but felt the week just was dragging on and I want to stay in.
April 22nd – Picked up my spare valve cover from Henry. I'm going to try drilling out the vent to 1/2″ at least and run that to my intake and see if that reduces my crank case pressure. I also want to strip the paint and re-paint it wrinkle black before throwing it on the Evo.